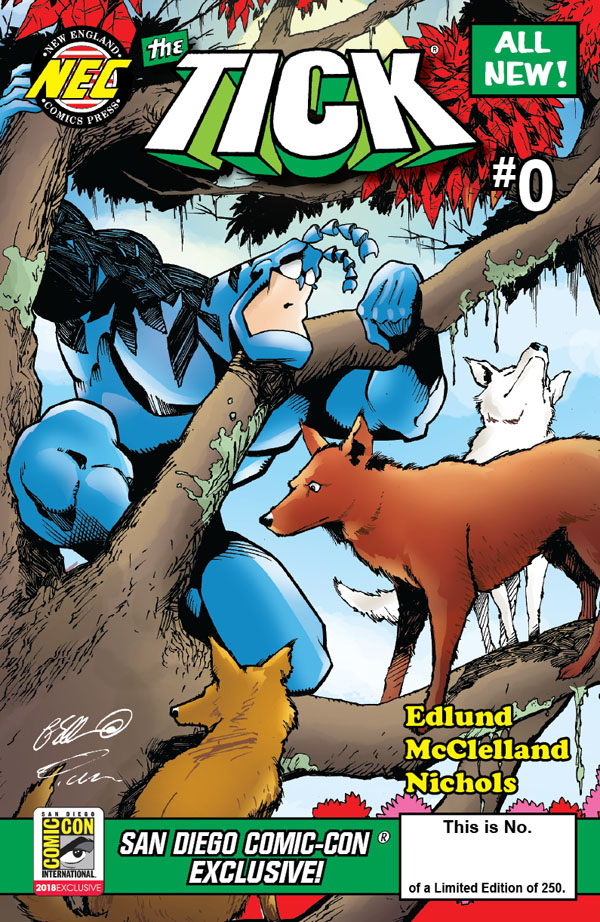 Comic-Con 2018 is upon us, and once again I'll be making the trip to San Diego for the annual pop culture extravaganza. Will I take pictures? Yes, yes I will, and I'll slowly share them with you for what will seem like an eternity.
If you're coming to the show, you can find me at two locations throughout the week. I'll be in the small press section, booth M-06, sharing a booth once again with the wonderful Jennie Wood. We'll have new copies of Flutter, vol. 3 for sale! I'll also have the brand new All-Star FUBAR, Honcho, The Tick, and some pins as well. I'll also be spending some time with Ian Nichols at the New England Comics booth, #1807, on Thursday through Sunday.
Check out all of the Tick exclusives on sale
, including a brand new comic, made just for the show (they put my name right under Edlund's, everyone).
You'll also find me running around like a maniac, trying to do everything possible, buying more than I should, and eating at the Taco Truck. The Taco Truck! I can't wait to get a burrito from there.
Have a good show, everyone!